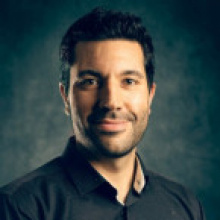 Great experience with CodeBru. They are responsible to fix and maintain our website.They have been responsive, professional and above all attentive to the expectations of my requirements. 5 stars well deserved.
We've built in a lot of features & on-demand services into our Website Support Service Software
Create a Task
Simply send us a ticket for any task that needs to be completed.
SEO Reports
Have us create a SEO report of your site that shows issues and suggestions for improvement.
Email a Task
Creating a ticket and tackling your workload on the go is as easy sending us an email message.
Site Crawler Reports
Done automatically after each security update. Can also be requested manually. Shows potential issues with the site generating a CSV file.
Website Monitoring
Use our website monitoring tool to be alerted when your website goes down. Can also be used to create tickets automatically so our team can respond urgently.
Security Updates
Setup automatic security updates done by our team of developers each time a security update is released for your site's plugins, modules, and core. Available for Wordpress and Drupal sites only.
Site Speed Reports
Find out how fast your website pages load and get suggestions for improvements.
Teamwork
Invite members of your team to the dashboard at no extra fee.